Hello friends ! today I'm going to share a very interesting and daily life trick for online video calling. Some time your pc or laptop unable to perform for video calling or if you don't have web cam on computer. At the time this trick may useful for you.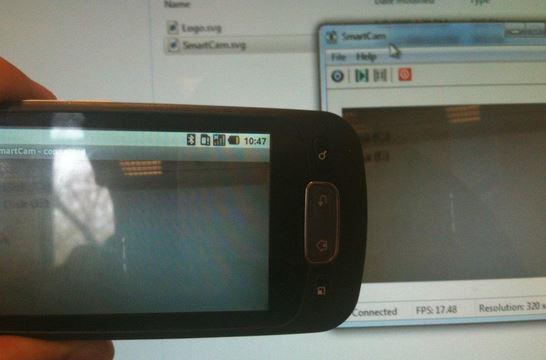 I'm going to share complete article how to use your smart phone camera as web cam of your computer.
Step 1: Download SmartCam.exe from Here !
Step 2: Download apk for your andrid phone from Google Play Store or Here !
Step 3: Start SmartCam on your PC and go to File then Settings and check your Connection and continue for next step.
Step 4: Start SmartCam on your Smartphone and go to Options then Connect and it will approach you for server name and you have to need type PC IP address or your system name.
If you don't know IP address of your PC, just Google or open CMD and type ipconfig
* Do you like this story? Then why not share it with your Friends *
If you enjoyed this post and wish to be informed whenever a new post is published, then make sure you subscribe to our regular Email Updates!