Top 5 Android Alternative Apps for SMS Messages Because you are all aware that SMS messaging is critical part of mobile user and a lot from the telecom companies offer lucrative plans for SMS packs also. But still they demand a nominal fee to transmit SMS from mobile, however with the emergence of Android Apps including WhatsApp, hike and other messaging Apps you don't have to spend extra money. Just use connection to the web and talk to friends and family using same mobile number, no demand for another user id. 5 apps that are described inside the article allows to share with you images, videos, messages with all your friends at no extra expense. All you need to perform is download and install the App on Android mobile and don't forget ought to your friend to work with a similar.
Android Apps that can kill traditional SMS Service
1- WhatsApp Messenger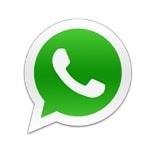 WhatsApp Messenger supports a variety of platforms and because of cross-platform mobile messaging features is means that you can exchange messages without having to pay for SMS. WhatsApp Messenger can be acquired for iPhone, BlackBerry, Android, Windows Phone and other than sending messages you possibly can create groups, share media(video, images, audio) and all that absolutely free. The one expenditure in making use of WhatsApp Messenger will be the internet plan you might be using certainly nothing more.
II:  WeChat 

WeChat messenger can be found for all your leading Platforms of mobile devices running on the market. WeChat offers some cool features like Video Call, Voice Chat, Web WeChat, Group Chat, lots of emoticons, Facebook connect and so very much more.
III: ChatON  

ChatON is the messaging service that's developed exclusively for Samsung Device Owners initially these days it truly is available across all platforms which range from Android to Symbian. ChatON supports many platforms and devices. This service is supported over Android Operating System version 2.2.
IV: KIK 

KIK is the Fastest, simplest and Smartphone messenger. KIK offers privacy like KIK your identification is the best username not the product number, to help you keep charge of the privacy. 40 million users already are using KIK.
V :- Hike 


Hike is usually a new messaging app that lets you send free messages to your family. Hike provides the following features towards the users:
Free SMS: Send free SMS even going to people who don't have hike installed.
Group Chats: Unlimited Group Chats. Chat with several friends a single chat.
Photos, Videos and more: Share photos, videos and all types of media with friends.
Best Emoticons: Express yourselves while using best emoticons one will discover.
* Do you like this story? Then why not share it with your Friends *
If you enjoyed this post and wish to be informed whenever a new post is published, then make sure you subscribe to our regular Email Updates!