Some time we access our facebook from cafe or friends computer and forget to logout , don't be upset because i'm going to share a trick by this you can eaisly end your previous session.
Follow below steps:
Steps1 : Goto Account settings

Steps2 : Goto Security Settings


Steps3 : Goto Active Sessions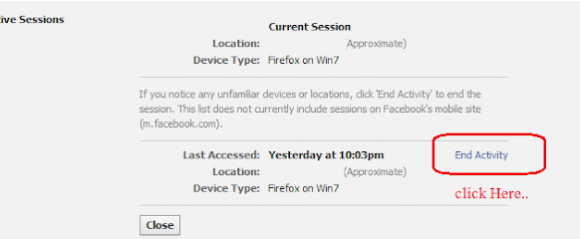 Here you will see Active Sessions. End all activities under 'Current Session'.
Enjoy Friends.. Stay With Us..
* Do you like this story? Then why not share it with your Friends *
If you enjoyed this post and wish to be informed whenever a new post is published, then make sure you subscribe to our regular Email Updates!