Dexpot allows you to work with multiple windows virtual desktops, each of them with its own application and settings.Most of users it does not happen too often to feel the need for more than one desktop windows screen, especially if the monitor is large enough to accommodate all the necessary application in one windows.Those looking for a solution that offers multiple virtual desktops in order to increase their productivity have plenty of your choices.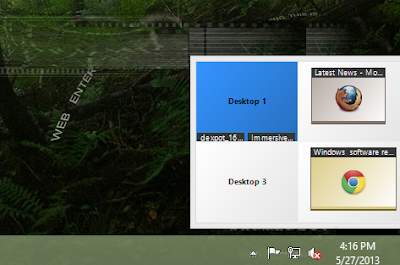 Dexpot is the most versatile solutions that can provide as many as 20 virtual desktop environments along with customization options for each of them. Dexpot does not come with an interface, as it is manageable mostly through keyboard shortcuts and from the system tray icons, which also offers access to the usability functions and configuration menus.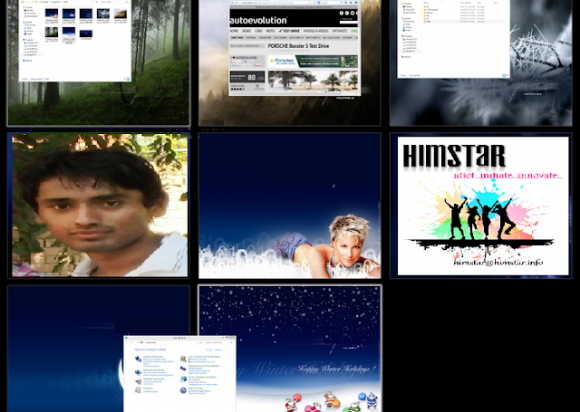 Facts :

1: It is highly attractive in terms of functions and options. There are multiple methods to switch desktop between the virtual spaces and to move applications as well.
You can assign applications to be visible on certain windows screens only or to be deployed when said space is accessed. Each desktop can be password protected or customized in terms of wallpaper and screensaver.
2: Dexpot is very complex in terms of the choices which it makes available. It is definitely aimed at power users that handle a large number of application windows on a constant basis. 
However, it can also be used for completing different applications and tasks on a single station without having to close GUI.
* Do you like this story? Then why not share it with your Friends *
If you enjoyed this post and wish to be informed whenever a new post is published, then make sure you subscribe to our regular Email Updates!