If you missed our first post click Here to read.
6: Robert Tappan Morris-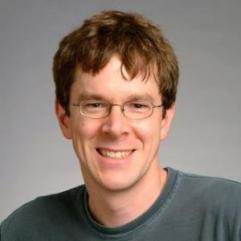 Robert Tappan Morris is now a tenured professor at MIT Computer Science & Artificial Intelligence Laboratory, but he has a history as one of the computer world's most renowned hackers. In year 1988, while still an undergraduate at Cornell, Morris released into the wild what may have been the first computer called "worm", a virus that went on infect to 6,000 Unix-based computers. Many of these machines suffered serious damage.
Although Morris claimed that he was only trying to measure the 'size' of then-embryonic Internet, the US government eventually decided to prosecute him. He became the first man convicted under the 1986 Federal Computer Fraud and Abuse Act. Because of the novelty of the case and Morris claim that he didn't intend to cause any of damage, a debate ensued about whether he deserved prison time. Eventually a judge sentenced Morris to three years probation and ordered him to pay a fine and perform 400 hours of community service.
A Hacking Convention-
Since 1993, the DEFCON conference has been one of the world's largest gatherings of hackers. The event features lectures, hacking contests and other events, and is attended by many well-known hackers and computer-security specialists.
[source by: Markoff]
7: Gary McKinnon-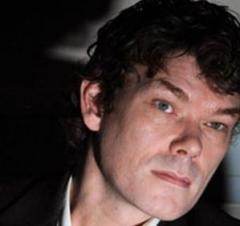 Gary McKinnon has been diagnosed with Asperger's syndrome. This intelligent Scottish hacker's supporters have protested plans for the U.K. government to extradite him to the U.S. to face trial for allegedly hacking into computers of U.S. government. Those working on McKinnon's behalf worry that he is "too psychologically fragile" and may commit suicide. His case has contributed to a serious debate about the U.K.'s extradition policies.
McKinnon suspicion for hacking into U.S. government computer networks in late 2001 and early 2002, in what's been called a historic breach of security. A British court judgement accuses McKinnon of infiltrating 97 computers, installing hacking software, deleting important files and stealing information. He confessed that he left a threatening note on one Army computer, in which he identified himself by the name "SOLO".
McKinnon has admitted to the hacks and said he thought he could find evidence that U.S. was covering up the existence of UFOs. His case remains ongoing.
[source by: Kennedy] and [source by: Bingham] and [source by: England and Wales High Court]
8: Adrian Lamo-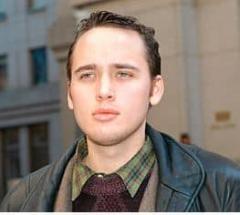 Adrian Lamo was a good Samaritan, known by the moniker "the homeless hacker" because he sometimes took up residence in abandoned buildings. As a hacking talent, Lamo broke into the networks of a number of major companies - Excite@Home, MCI WorldCom, Microsoft, Yahoo and Google. But he often contacted the companies and told them about the security holes. In some of cases, he also helped them fix these holes without accepting any compensation.
He finally got into trouble when he hacked into The New York Times in 2003. He found a trove of information there, including personal details on thousands of people who had written for the paper, celebrities and ex-presidents. To avoid jail time, he negotiated a plea bargain that included six months of house arrest.
In recent years, Adrian Lamo has been in the news company for reporting Bradley Manning to police. Manning, a U.S. Army private first class, allegedly funnelled thousands of classified documents to the whistle-blower organization WikiLeaks and then contacted Adrian Lamo, who said that Manning boasted about his actions. Lamo's role in the affair, in which he presented himself as a journalist, has attracted some controversy.
Lamo (Hackers') Diagnosed-
In April 2010, Lamo was diagnosed with Asperger's, an autism-spectrum disorder commonly associated with people of high intelligence who have difficulty socializing.
[source by: Poulsen,TheWeek,Greenwald].
9: Kevin Poulsen-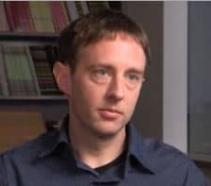 Kevin Poulsen was hunted by the FBI and was the subject of a book "The Watchman: The Twisted Life and Crimes of Serial Hacker Kevin Poulsen" chronicling his hacking exploits. And like Mitnick, Poulsen eventually went straight, giving up hacking.
But before Poulsen rediscovered the right side of the law, he accrued a litany of hacking exploits, some of them illegal. While still a child, he learned how to whistle into a payphone in order to get free calls (he channelled the sound through his braces). He hacked a radio station's phone lines in order to win a call-in contest whose prize was a Porsche. He eventually earned the distinction of being the first hacker charged with espionage after he allegedly stole classified information from the Air Force. Other charges against him include hacking into Pacific Bell. Eventually he was sentenced to 51 months for his crimes.
Since giving up hacking, Poulsen has become a journalist, working as a senior editor at Wired magazine, where he often writes about hackers.
[source by: Markoff]
10: Kevin Mitnick-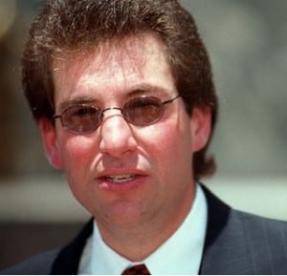 Not all hackers break the law and even fewer become the targets of FBI. But Kevin Mitnick was jailed two times, first in 1988, and second from 1995 until 2000. For three years, he wasn't allowed to the use the Internet. He managed to send and receive e-mail by having his girlfriend do all the clicking and typing; Mitnick just watched the screen.
Mitnick often trumpeted himself more as a "social engineer" than a hacker. He said he preferred to use "persuasion, influence and manipulation" in order to solicit information from influential people.
Ex- someone with access to a tech firm's computer network, which didn't require writing new software or otherwise breaking codes to get into a network.
Mitnick has been the subject of several books, including "Takedown," which was made into a movie, and he even appeared in an episode of the TV show "Alias". Since regaining his computer privileges, he has started his own security-consulting firm, in addition to making rounds on the public speaking circuit.
Hacker Kevin Mitnick was jailed twice for his crimes, once in 1988, and then again from 1995 to 2000.
[source: Thompson]
* Do you like this story? Then why not share it with your Friends *
If you enjoyed this post and wish to be informed whenever a new post is published, then make sure you subscribe to our regular Email Updates!