Hello friends, today I'm going to share a nice app among to you, which is developed by me yesterday. Spoofing email means send email to anyone by any email id without share your personal login access or details.
Some of online tools like emkei.cz providing this kind of features but fact is that their port not working properly and blocked due to high spam rate. Also there is no solution for smart phone users.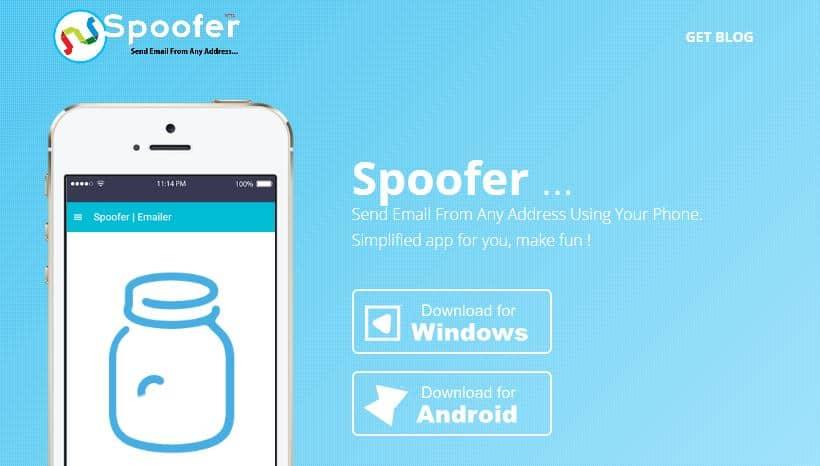 Web based spoofing takes lot's load for smart phone users so after considering all the things I decide to create this app for all TricksWay readers. Actually now day's I'm working on some of my dream projects and facing time problem to post everyday and interesting topics. It's also a reason initiate to do something mean while.
Fact About Email Spoofer :
Spoofer is a app for sending email to any one from any email and only for educational and introductory purpose, developed by me and free to use, it's running on visualize server and having limitation for server resources and configuration. At the time it is in Beta mode and limited functionality, but I will try to enhance some extra features on V2. Let's discuss about features and disadvantages.
Spoofer Advantages / Features :
1- Specially developed for mobile/tablet users so superb speed.
2- Available for Windows App and Android App and size only around 240kb.
3- No registration, No Signup and no ads.
4- Less chance to land in spam if your message body is avoid spam contents.
5- No need to provide special permission to this app.
6- TinyMCE editor for better email message.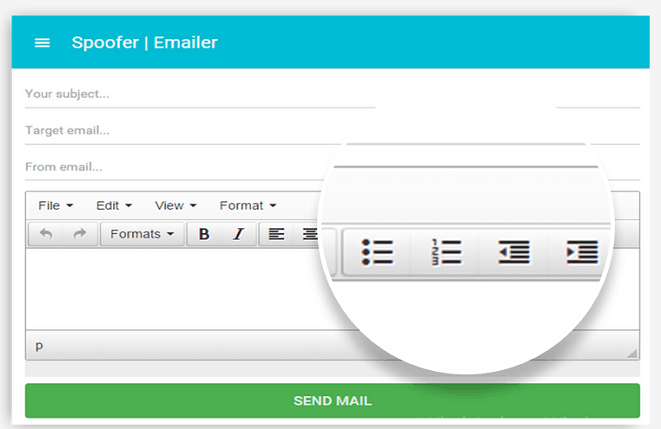 Disadvantages:
Every project having merits and de-merits so it's necessary to know all facts.
 Spoofer V.10 is in beta mode and may it's auto close or having few errors.
Server side scripting so required internet connections.
We never disturb your privacy but we kept your device and IP info for spamming or any illegal cases.
Only for fun purpose and we are strictly not allowed any hacking or cracking activity.
Not supported any revert email or email tracking in Beta mode.
Not support file upload.
Note:  Email spoofing or fake emailing may be consider as crime in your country so it's advice to use only for educational purpose only. Let me know if you are facing any problem or having any doubt.
What will be in Spoofer V2 ?
I think it's bit interesting... we are developing some advance features like bulk email, cc and upload option along with tracing etc. Means when email read by client you will get notify.
Spoofer V2 under SMS spoofing, it will support send sms without bulky load time and extra cost.
You can subscribe us and you will get update free when Spoofer V2.o will be available.
Note: It's free app, thanks for your visit . I know you are genuine user but at the time we suspended spoofer due to high volume of spam. Subscribe via email we will update you shortly when we restart this app.
* Do you like this story? Then why not share it with your Friends *
If you enjoyed this post and wish to be informed whenever a new post is published, then make sure you subscribe to our regular Email Updates!