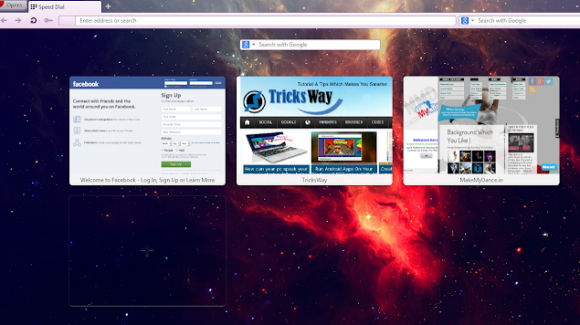 Outer Space Lights Screen for Opera is a nice theme that was especially designed to provide users interface with a simple means of customizing the appearance of their favorite browser.
The amazing wallpaper included in the skin package features a view from the outer space you can enjoy every time when you open your Opera browser.
Note: In order to install the theme manually, you need to download the ZIP file from below link servers and drag and drop the archive onto the browser window.
If you choose this type of installation, the theme will not be available from the dedicated section in the 'Preferences' menu of Opera and it will be overwritten as soon as you load another theme.
Download
If you want change wallpaper manually than click on setting tab and choose image according to you like below screen shot.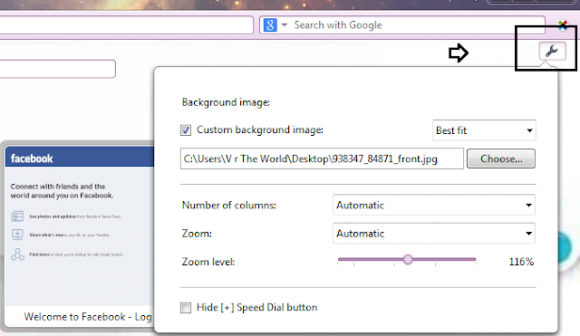 * Do you like this story? Then why not share it with your Friends *
If you enjoyed this post and wish to be informed whenever a new post is published, then make sure you subscribe to our regular Email Updates!