I am Priya.
There is a amazing news for you that Intex is deciding to launch a smartphone with octacore processor capability possibly in Jan 2014.
Intex Technologies said on Monday that they had become the first local handset maker to start selling Octacore smartphone in India that allow users to do a lot with their smartphones as it offers faster processing speeds.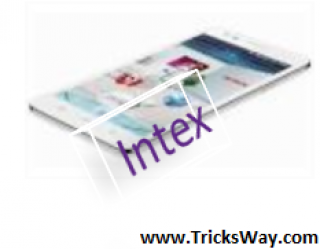 Octacore basically means eight processing cores built in together, which allows users to run many applications at the same time without the stand still situation or heating up.
Intex which is tied up with MediaTek and goaled to launch the commercial form of this type of multicored  device in January 2014. Sanjay Kumar Kalirona, business head for mobile phones, told ET that the company was likely to price the 6-inch dual-SIM smartphone with a 7 mm thickness for around Rs 20,000.
Octacore is small and fast growing segment within smartphones after Samsung's S4 with the Exynos 5 octa-core processor in the early of this year. Rival handset maker Huawei also plans to come out with smartphones on the ultra-fast processor like Intex, Samsung and other smartphones.
As the Indian handset makers entering the high processing game,possibly,the prices of high-end handsets could come down. However, it would be seen how many octa-core smartphones ultimately come out from the local device makers to give the challenge to such smartphone.
The phone will come  with a 1.7 Ghz Octa-Core processer. The smartphone is set to be launched globally this week possibly. 
The smartphone is:
7mm thick 

6-inch HD IPS display

2GB RAM. 

Two variants - 16GB and 32GB

Available in an all metal finish with exchangeable battery design.

OS- Android 4.2 Jelly Bean

13 megapixel rear camera

5 megapixel front camera

dual SIM phone.
It will also offer a better gaming and video experience.
* Do you like this story? Then why not share it with your Friends *
If you enjoyed this post and wish to be informed whenever a new post is published, then make sure you subscribe to our regular Email Updates!