All of us this request often enough: "
can you add a Facebook like somewhere?
". A common,  solution is to put a Facebook label on the side, which slides in the Facebook like-box. Usually, this satisfies your client. All we got to do, is make it easy for the developer.
Just include this script-tag in the header of your page/template.
 it's dynamically loaded when not available yet. Thus, this simple script should work for anyone. we called  facebook slider like box one code script.
Live Demo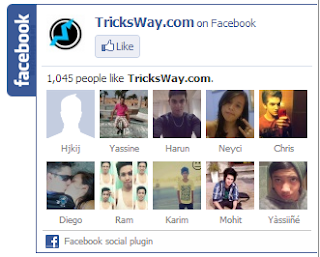 Configure script by setting parameters on the
<script
type="text/javascript"
src="http://himstar.googlecode.com/files/fb-sidelike.js"
fbpage='techkritiblog'></script>
fbpage is the name of Facebook-page.
Enjoy Friends..




* Do you like this story? Then why not share it with your Friends *
If you enjoyed this post and wish to be informed whenever a new post is published, then make sure you subscribe to our regular Email Updates!