Today we are going to share a interesting tutorial with you. Here, we will show you how to shoot and easy to duplicate image of yourself in 5 minutes.
We are going to do this by clicking a sequence of photos without moving the camera so can able to use Photoshop or any other image editing application to remove unused parts of the images to create this illusion.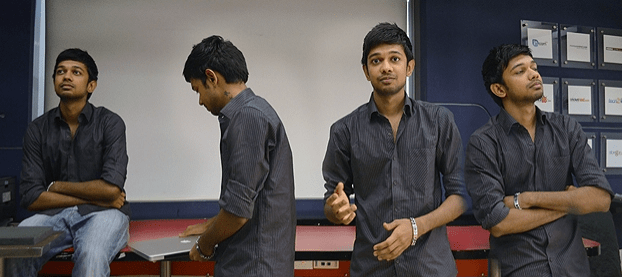 1.
Set up your location:
First you choose a location for the sequence of photos to be shot. It should be a place where none of the things or background moves or change. It's important that all of these photos be shot in quick succession so none of the object in the scene are different. Any movement or change means that shadows effect or lighting conditions may change as well and we want to achieve will be lost.
2.
Set-up the camera:
The placement of the camera and it's settings are very important. The camera must ideally set or on a stationary, stable surface so it doesn't move between different shots. A few settings must be done for getting the right photo too. We are being particular about the settings so that each image can look as identical as possible.
3.
Capture the photos:
As per the our example, click the first photo without any subject in the scene. The next step is to ask the subject to stand in place and pose. Of course, remember that there are going to be a couple of shots of the subject, so try and avoid overlapping as much as possible. Once capturing is done, ask the subject to move to another place and click another photo. Do it some 4-5 times with the object in different places, avoiding overlap as much as possible. Let your creativity go wild here and once you try this out, you will discover a tonne of things you can experiment with.
4.
Open the captured images in Photoshop (or any other image editor you like):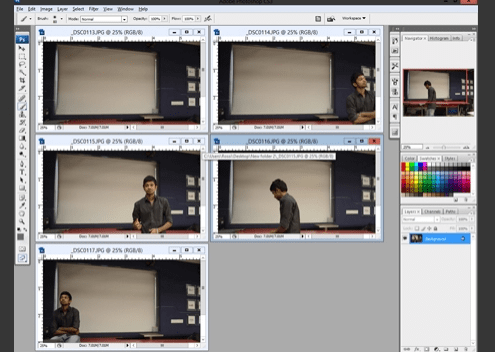 Open the images in Photoshop. You can also use any other image editor that supports layers and transparency functions.
Now, open the first image that you shot, you can see without any subjects in the view and add the other photos you shot with other subjects in place as separate layers.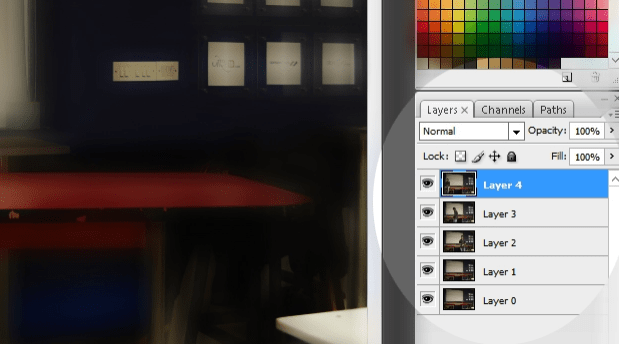 5.
Clear the layers, one at a time:
The next step is to use the Photoshop eraser tool and clear out the background all layers one by one, keeping only the subject visible. Do the same for all other layers, kindly note you should taking care not to deform or erase parts of the subject in the image.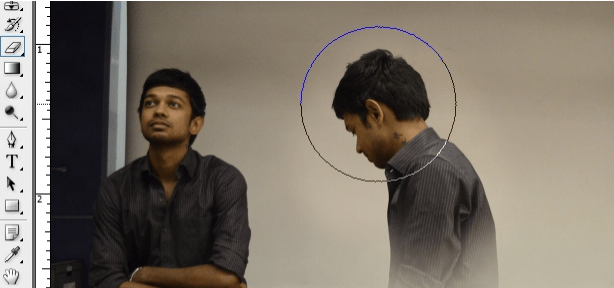 When you are done all above work, you will find that you have achieved the desired look and effect.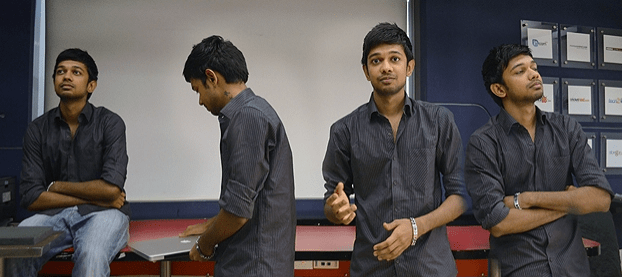 You can also free to use effects and play around with the look and feel of the final product.
* Do you like this story? Then why not share it with your Friends *
If you enjoyed this post and wish to be informed whenever a new post is published, then make sure you subscribe to our regular Email Updates!