Awesome Builder is a WordPress plugin that allow to you Drag & Drop Page Builder and short codes generator that offers the best solution you need to build a modern web page in the easiest way ever.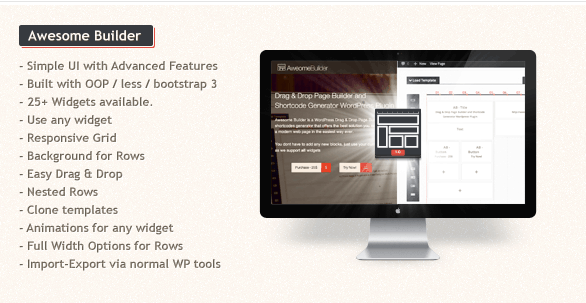 You don't have to add any new blocks, just use your current widgets as we support all widgets:
Demo Site
Demo Wp
User Name:
demo
Pass: demo
Download
* Do you like this story? Then why not share it with your Friends *
If you enjoyed this post and wish to be informed whenever a new post is published, then make sure you subscribe to our regular Email Updates!